Blacketts is named for the short terrace of four single storey cottages which used to stand on the site which we occupied for 19 years. They were known as Blacketts Row and each housed local characters of whom older residents in the village still speak.
Cottage 1 was known as "Hell Fire House", since two brothers lived there and did nothing but argue and fight with each other.
Cottage 2 was known as "Soap-Sud Villa", basically because the lady who lived there took in washing and mending.
Cottage 3 was known as the "Abode of Love", simply because a kind old lady lived there and the final cottage was called "Lingle End", since it was to be found at the end of the snickett (a Northumbrian term for close or alleyway).
Blacketts Row was behind the old Grove Cafe (later to become the Dunelm Restaurant). This building was the lunch break for many visitors coming to Bamburgh. Just prior to the Second World War, the building also housed a bakery, a barbershop and a sweet shop.
Sadly, The Dunelm was destroyed by fire in the early 1970's and the site then stood derelict for a number of years until the "new" Blacketts was built in 1990, housing 7 apartments, a restaurant and gift shop.
---
So... moving on, 2018 saw an opportunity for change on an exciting level! The Potted Lobster, who had been trading for a couple of years from the restaurant next to Blacketts, were keen to expand their very successful business to accommodate huge demand. At the same time, we had the chance to relocate Blacketts into the Bamburgh Walled Garden just across the road.
Following a very hectic few months, we are now up and running! The Potted Lobster now have their much needed extra space, and we are loving our own new venue, which is distinctly quirky in character!
The extra space has given us the opportunity to expand some of our most loved lines especially our fabulous "retro" Mousqueton clothing range in addition to sourcing lots of lovely fresh and exciting gifts, cards and accessories on a coastal / countryside theme.
We look forward to seeing you at Blacketts in the Garden soon!
Sue
---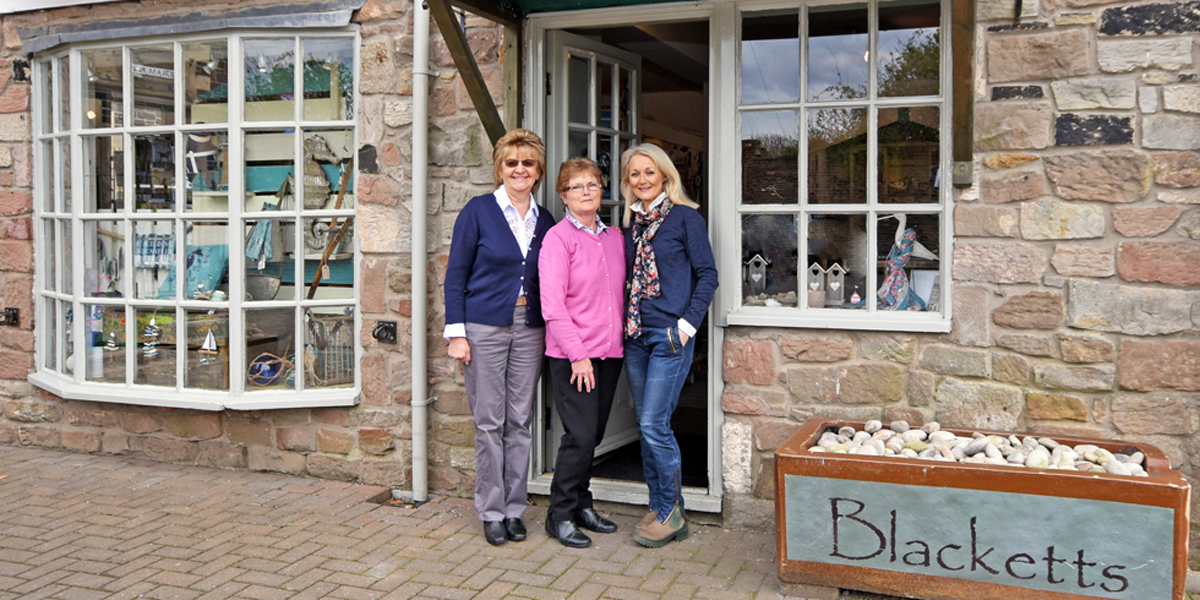 ---